Translation
Middle Grade Fiction
Novel Temple Alley Summer (Kimyoji yokocho no natsu) by Sachiko Kashiwaba, forthcoming from Chin Music Press, Spring 2019.
Short story "Swing" by Ippei Mogami, illustrated by Saburo Takada, in Kyoto Journal 82, May 2015.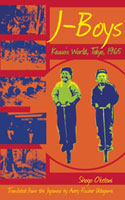 J-Boys: Kazuo's World, Tokyo, 1965
by Shogo Oketani
Stone Bridge Press, 2011
A novel about Kazuo Nakamoto, a fourth-grader growing up in Tokyo after the 1964 Olympics. Obsessed with hamburgers, U.S. sprinter Bob Hayes, Leave It to Beaver and Popeye, Kazuo also observes the lingering effects of World War II on his changing world.
Order from Amazon or Amazon Japan | Website | Review by Hillel Wright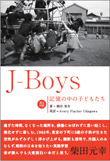 J-Boys
by Shogo Oketani
IBC Publishing, 2013
A bilingual version of J-Boys: Kazuo's World, Tokyo, 1965 with English and Japanese side by side. Includes praise for the translation from Motoyuki Shibata, University of Tokyo.
Order from Amazon Japan
Young Adult Fiction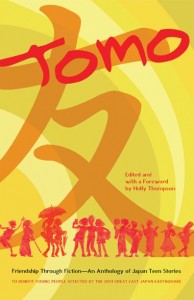 Tomo: Friendship Through Fiction—An Anthology of Japan Teen Stories
Story "House of Trust" by Sachiko Kashiwaba
Stone Bridge Press, 2012
A tale of a family, a mountain, and a boy who studies kimono fitting. Part of a 36-story anthology to benefit teens affected by the 2011 Great East Japan Earthquake.
Order from Amazon or Amazon Japan | Official blog
Children's Fiction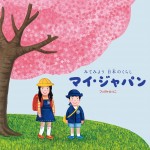 My Japan
by Etsuko Filliquet
Kaiseisha, 2017
A bilingual book about day-to-day life in Japan, especially useful for Japanese families raising children abroad.
Order from Amazon Japan or Kaiseisha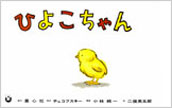 Baby Chick
By Jun'ichi Kobayashi
Illustrated by Eigoro Futamata
Original work by Kornei I. Chukovskii
Translated with Etsuko Nozaka
Doshinsha, 2009
A bilingual kamishibai for young children that celebrates growth and the strong bonds between parent and child.
Order from Amazon Japan or Doshinsha
Adult Fiction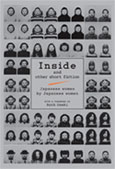 Inside and Other Short Fiction: Japanese Women by Japanese Women
Stories "Inside" by Rio Shimamoto and "The Shadow of the Orchid" by Nobuko Takagi
Kodansha International, 2006
These stories by young author Shimamoto (b. 1983) and Akutagawa Prize winner Takagi (b. 1946) join six others in a collection of contemporary fiction by Japanese women.
Order from Amazon or Amazon Japan
Film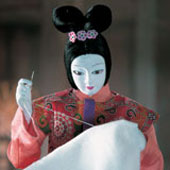 The Book of the Dead
Subtitles
Directed by Kihachiro Kawamoto
100 Meter Films, 2005
A puppet animation film set in eighth-century Nara, depicting the devotion of the young noblewoman Iratsume to quieting the soul of a deceased prince.
Order from Amazon or Amazon Japan | Website